Let area specialists in Events provide for all your transportation needs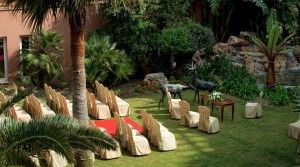 The Costa del Sol area in southern Spain is one of the most beautiful in the world and is, understandably, popular as a destination not only for tourists on holiday, but also for business meetings and events. Indeed, many corporations structure their business gatherings so as to include family members or time them so executives' families can join them on holiday at the conclusion of business. Depending upon the size of the event, where it is located, and whether attendees are lodging on the premises or elsewhere, scheduling transportation can be challenging. Fortunately, we are experienced Specialists in Events both large and small. We are able to schedule and provide safe transportation for the needs of both business executives attending Meetings as well as those of their families.
We know that often these kinds of Incentives and Conferences are what some would call "working holidays." We are, therefore, well-prepared to offer transportation for a wide range of activities such as golf transfers and day trips to well-known attractions nearby. We furnish comfortable, luxurious, well-maintained, and reliable transportation. Additionally, we are happy to make arrangements for you to have a tour guide upon reaching these destinations if desired. Our travel accommodations range from private cars with drivers to large and well-appointed vans capable of transporting a large group.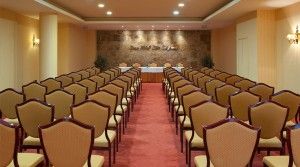 As regional Specialists in Events and transportation, we pride ourselves in providing our visitors with the ultimate in comfortable travel for the duration of their stay. As part of our airport pickup service, we will personally greet you inside the airport, holding a sign with your name. From there, we will take you to your pre-arranged accommodations, and will also arrange transportation to your place of meeting. No matter what your travel requirements might be while you are visiting, we have cars and drivers ready to serve you. Most of our drivers are bilingual and are able to offer commentary on the area as well as provide suggestions for places to dine, shop, regional sights to see, and more. At the conclusion of your trip, we are happy to provide you with return transportation to the airport with curbside delivery.
For more information please contact us.