A convenient way to get in and out of Malaga airport

The Malaga airport is a busy destination with an estimated 13.5 million travelers passing through each year. With so much activity and traffic, it can be daunting for anyone to attempt to find transportation or comfortably make their way out of the airport and through the city. Malaga transfers make everything much easier thanks to companies that offer Luxury transport to and from the airport to either home or hotel as needed.
A professional Malaga airport transfer is not just another cab or rental car company. When hiring this type of service the client will be met at the terminal by a highly skilled and well-trained driver. There is never any need to waste time searching through the parking lot for the correct car. The driver can help with luggage if needed, making this a wonderful opportunity for elderly travelers, those with disabilities or anyone with small children.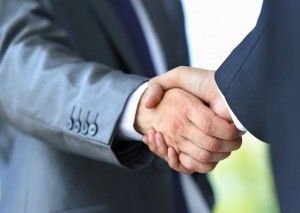 All our vehicles are guaranteed to be clean and comfortable and always kept perfectly maintained. The driver will always ensure they are parked close to the gate because they understand that weary travelers do not want to spend any more time than necessary to get to their final destination.
All drivers are familiar with the city and can take their passengers to whatever pre-chosen destination necessary. Business travelers can be taken immediately to their appointments, incoming residents can go home or wherever else they need to be. We even offer Wi-Fi connectivity.
Malaga transfers are not just for arrivals. They can also be scheduled for those departing from the airport as well. This makes it easy for those with unusual departure times who do not want to bother family with a ride in the middle of the night. It prevents the expense of paying for long term parking as well. Visitors never have to bother with returning a rental car to the company they rented from on their way to the airport. With a Car rental with driver, this work is done for them.
Why should anyone deal with traffic, worry about available parking or get behind the wheel of a car when they are too tired to keep their eyes open? Malaga transfer services guarantee on-time service that is always polite and professional.
For more information please contact us.