Golf transfers are tailored to meet every group's needs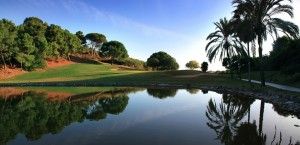 With our weather golf season immense, vacationers are quickly booking outings to Costa del Sol and the surrounding areas. Getting away to enjoy a sunny holiday is high on the list of vacation options for golf enthusiasts. One issue vacationers confront is transportation one the destination is reached. Golf transfers are our business, and we take pride in providing quality, fast transportation for any size group.
Car rental with driver options get our clients from the airport to local golf destinations without experiencing any issues. Our drivers know the area, and Malaga transfers are handled with ease, allowing vacationing golfers to spend less time worrying about transportation and more time focusing on improving their games.
With our large, diverse fleet of vehicles, we easily handle single passengers or groups needing a larger vehicle to accommodate their group. Our fleet includes taxis, minivans and larger vehicles to take care of even the largest groups. When you make a reservation, our experts book the best vehicle to fit your expected group size. If more people decide to join the excursion, contact us and we will modify the requested vehicle size.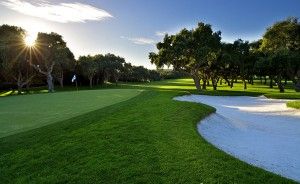 Concerned about transporting your golf gear? Costa del Sol Deluxe Transport takes care of all the equipment without assessing extra fees, often saving golfers significant amounts of money on their Golf transfers.
We are here to make sure your vacation is enjoyable and the group does not encounter unexpected transportation issues.
Whether your course choices include Malaga, Marabella, Benahavis, Estepona, or any of the many venues in the region, we will get your group to the courses you are looking forward to playing. When you are done for the day, our professional drivers will be on hand to return the group to your hotel.
Even with nearly a half million golfers expected to visit the Costa del Sol region this year, we still treat every group with exceptional care. Our goal is to ensure your experience is one you will never forget. Golf transfers begin when you arrive at the airport and continue throughout your stay.
To explore all the transfer options available or to ask specific questions about meeting your group's needs, contact us today.